Rapid Whale small boat
I'm always fascinated by small boats. Here is one tiny/small motor boat that looks like fun. The RapidWhale Mini-Boat.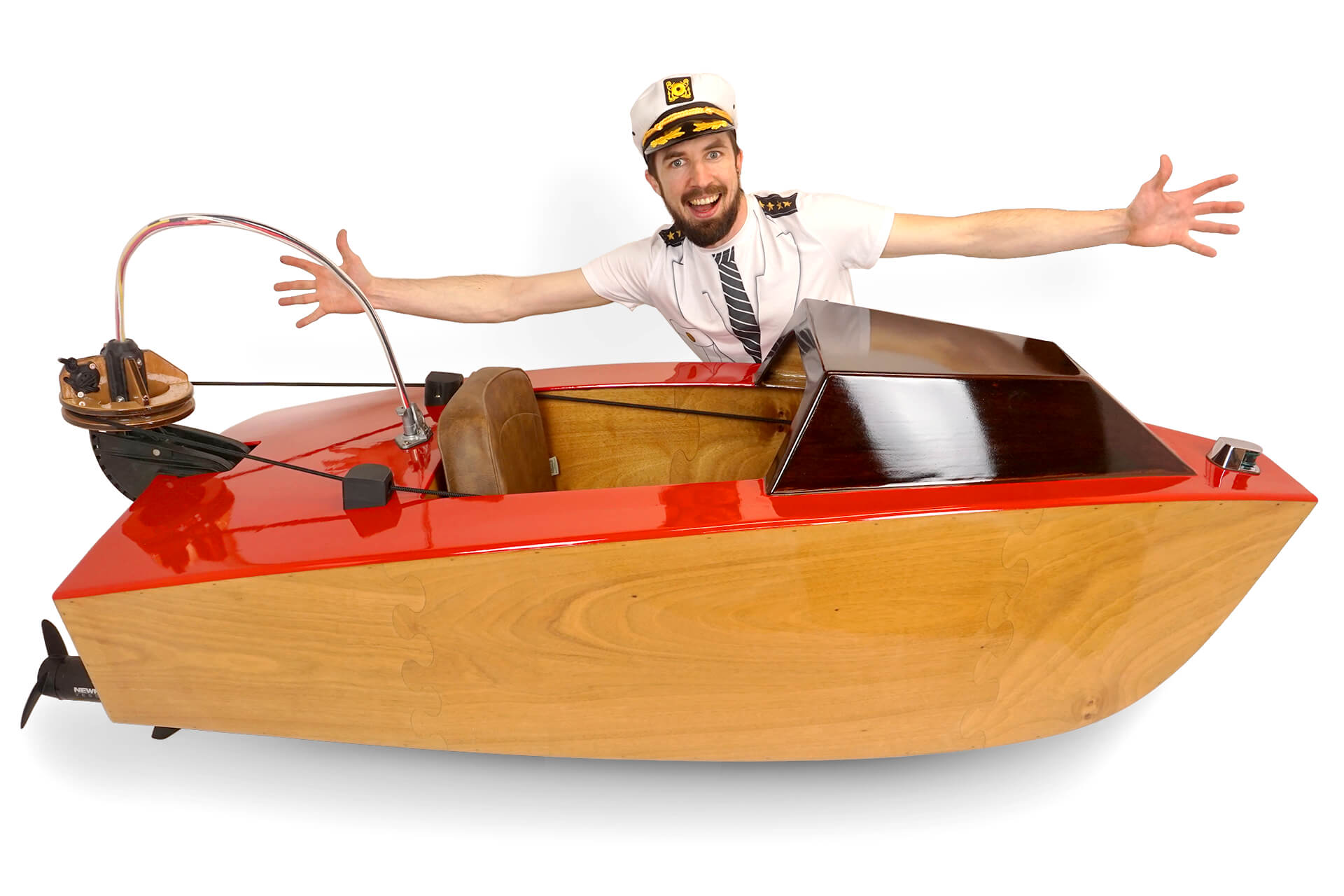 Mini-Boat

Designed by Josh Tulberg, the Rapid Whale Mini Boat is a DIY kit that lets you build a tiny one-person watercraft. That's right, you'll actually have to put this thing together on your own, which should be fun if you enjoy building stuff in your spare time. We don't know how long building one of these things will actually take, but we imagine it can take up an entire weekend (maybe more). If building a boat sounds daunting, well, it kind of is. For this project, though, Tulberg simplified the process as much as possible, relying on the popular "stitch and glue" method of boat building. Except, he simplified it further by replacing the stitching part with binding the part using zip-ties instead, which should help speed up the build in a considerable manner.
The kit includes laser-cut marine plywood parts, various 3D-printed plastic components, a thick Plexiglas steering wheel, steering shaft bearings, and various sizes of gaskets. If that doesn't sound enough to build a boat, you're right. The kit is designed to pair with a list of items you can get off the shelf, all of which are available from an Excel sheet on the product page. It's quite a long list, so it could be overwhelming, although they did include a direct link to a specific recommended product from either Amazon or Chesapeake Light Craft, so you can just click on the links to order everything in one sitting
There's a funny
video here
, it looks like its going real fast, but only 4MPH, also can only carry 200lbs occupant, which is probably less desirable for a US market. Good for most anywhere else!
Kit available for $950, seems a little steep to me, but still lots of fun.